Fursat Hai Aaj Bhi - Arjun Kanungo Lyrics
Fursat Hai Aaj Bhi is latest romantic song of Arjun Kanungo. Featuring is beautiful Sonal Chauhan. Arjun Kanungo also given the music and lyrics is penned by Mayur Puri. In this song show that how romantic couple spend their life together.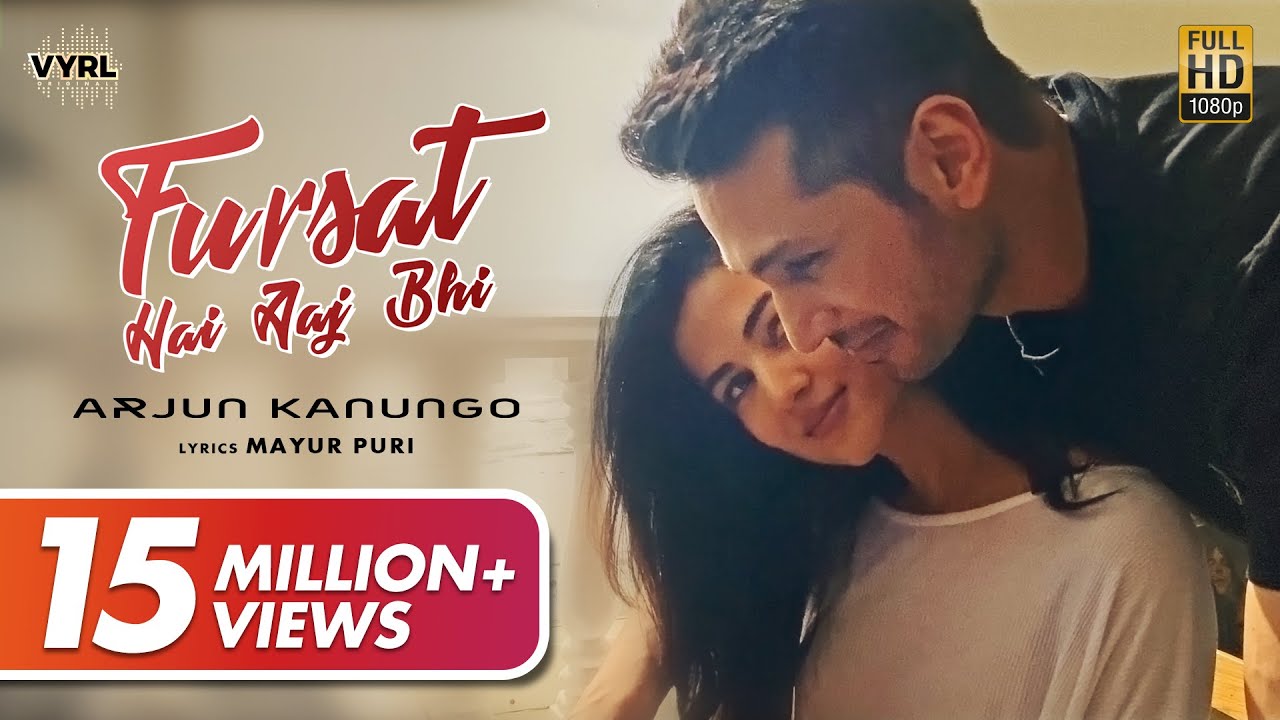 Fursat Hai Aaj Bhi Lyrics
Bhoolna kya bhulana kya?
Roothna kya manana kya?
Dil ko behlane ka
Aur bas hai bahana kya?
Zindagi ka thikana kya?
Dil kabhi tha sayana kya?
Rooh mein tu hai mehfooz
Phir tera jaana kya?
Tujhe khoya nahi tha kabhi
Tu hai yahin kahin aaj bhi
Fursat ka jo har lamha hai
Mujhse bas yeh kehta hai
Aadat teri baaton ki aaj bhi
Aaj bhi
Teri aankhon ne jo dekhe the
Meri aankhon mein woh sapne hain
Sarhad nahi khwaabon ki aaj bhi
Tu hai aaj bhi
Bin bulaye yeh aana kya?
Aa gaye to hai jaana kya?
Teri yaadon se behtar hai
Dil ka thikana kya?
Tere mere woh pal meethe
Kam lage sath jo beete
Par tu hai door yeh meri
Aankhon ne maana kya?
Tujhe bhoola nahi tha kabhi
Tu hai mere kareeb aaj bhi
Fursat ka jo har lamha hai
Mujhse bas yeh kehta hai
Aadat teri baaton ki aaj bhi
Aaj bhi
Teri aankhon ne jo dekhe the
Meri aankhon mein woh sapne hain
Sarhad nahi khwaabon ki aaj bhi
Tu hai aaj bhi
Fursat Hai Aaj Bhi lyrics Info:
Song : Fursat Hai Aaj Bhi
Singer : Arjun Kanungo
Artist : Sonal Chauhan & Arjun Kanungo
Lyrics : Mayur Puri
Music : Arjun Kanungo